Fair Expo Center
Main Entrance Building
Main Entrance Building
This tropically designed main entrance to the entire Fair Expo Center® leads to an expansive entrance plaza and contains a collection of rooms that are perfect for training sessions, meetings or conferences.
In this structure, there are two floors with four separate room areas ranging in size from 1,000 to 1,650 square feet. These areas are interconnected by stairs, elevators and an (second floor) indoor catwalk, which allows secure transfer of funds from the 28 enclosed ticket windows below.
Kitchen facilities, restrooms and all amenities are easily accessible to each room. Fifty acres of parking are immediately adjacent to this facility.
Dimension
Square Feet
Approx. Capacity
South Sector
32' x 52'
1,664 sq.ft.
110
2nd Floor
32' x 52'
1,664 sq.ft.
110
North Sector
25' x 40'
1,000 sq.ft.
66
2nd Floor
32' x 52'
1,664 sq.ft.
110
Floor Load
125 psf
Lighting
Fluorescent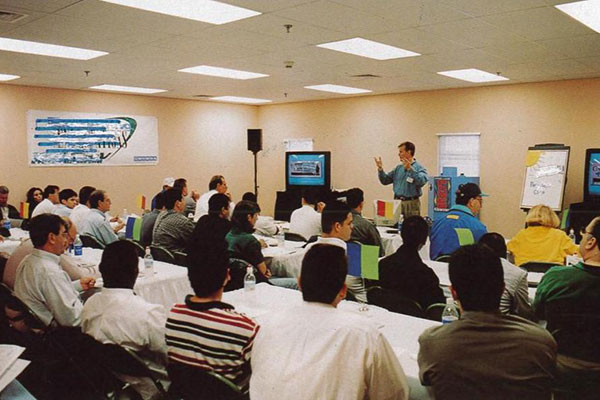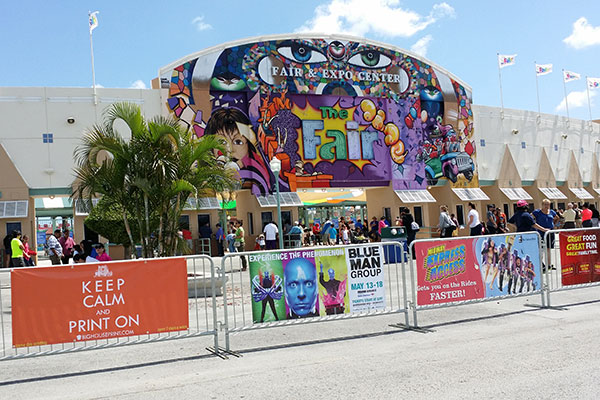 Upcoming Events in Main Entrance Building