Entertainment & Interactive Experiences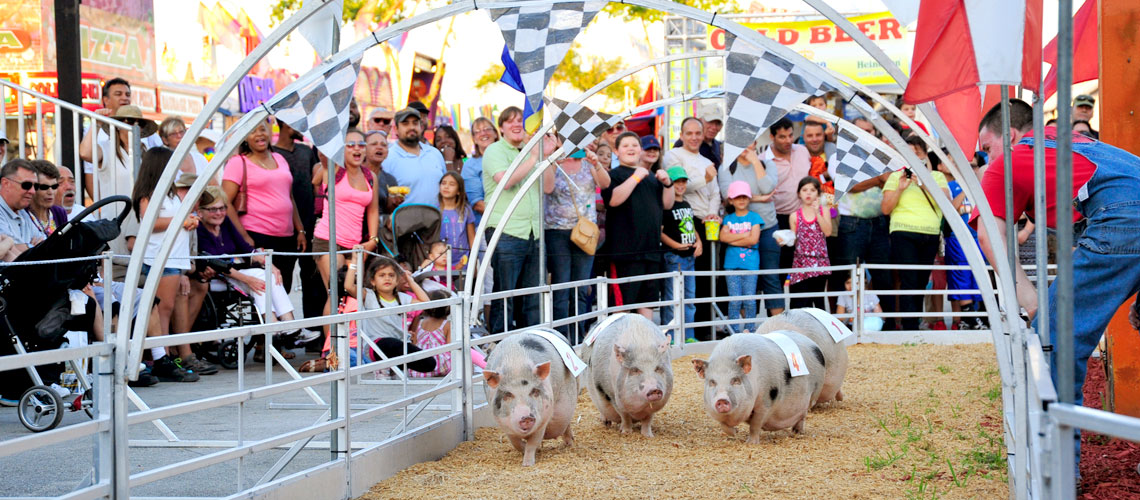 daily entertainment
Beyond the rides and the food - At the Youth Fair, guests can enjoy blockbuster shows, captivating performances, student competitions and interactive attractions all around the fairgrounds. Check out the 2023 entertainment and attractions that are included with admission below.
Click here to download schedule or download The Youth Fair app on your mobile device.
---
World of Fun Performances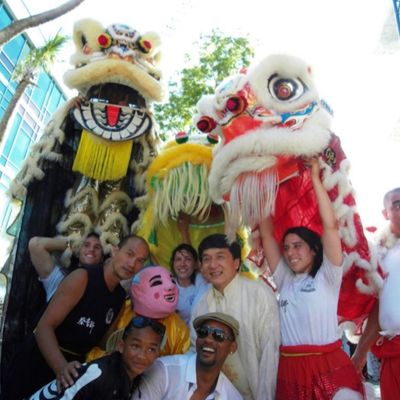 Lion Dance Show
NEW
Location: Strolling
According to Chinese legend, the Lion Dance was used to scare lions away from villages. Traditionally, it has continued to be performed to ward off evil spirits. Lion Dance performers will be bringing beautiful entertainment and good luck to the fairgrounds.
March 16 & March 18-19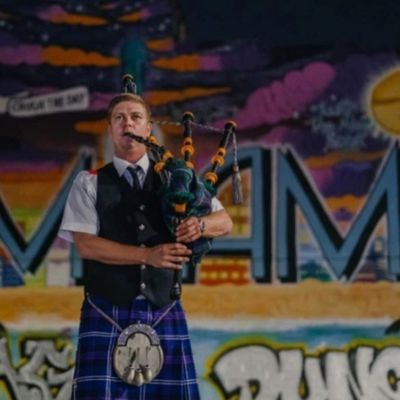 Bagpipe Miami
NEW
Location: Strolling
For one day only, Bagpipe Miami will play one of the oldest instruments in the world, the bagpipes, along with drums as part of the fair's St. Patrick's celebration. Grab a green beer (if you're 21 or over!) or a green funnel cake while you're at it.
March 17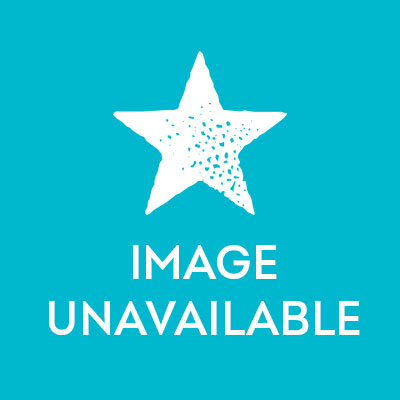 Junkanoo Riddim
Location: Strolling
What once began as a masquerade in the 17th century is now a national festival deemed "the spirit of the Bahamas." This performance is a musical and visual delight with a rhythm that'll get you dancing!
March 20-21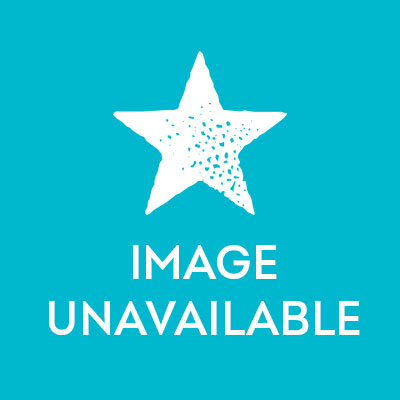 Bollywood
Location: Strolling
Bollywood style of dance has become popularized by hit Indian cinema. This group combines classical dance and modern technique for a performance that emotes and captivates. Along with colorful costumes and upbeat music, this elegant choreography is not one you would want to miss!
March 22-23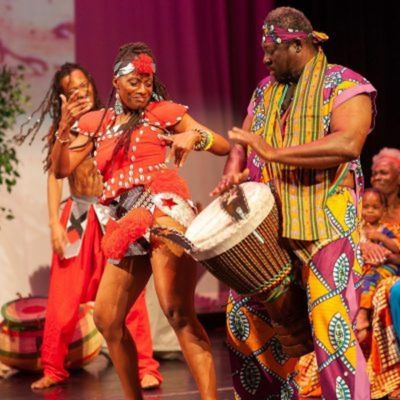 Delou Africa
NEW
Location: Strolling
In this artistic performance, Delou Africa showcases the traditions of West Africa through dance, drums, music and folktale. Spectators will experience the richness of African culture, history and community.
March 24-26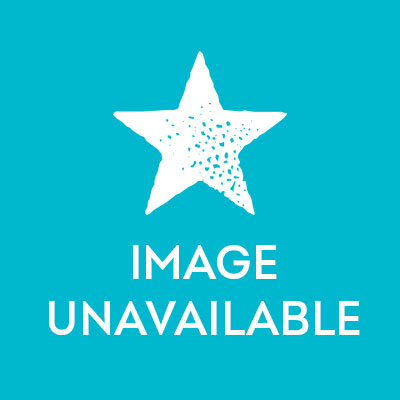 Mariachis
Location: Strolling
Whether it is a celebratory serenade or a confession of love, the sound of traditional Mexican folk music is distinctively recognized as Mariachi music. Often featuring trumpets, guitars, and strong vocals, this performance is a lively brings the richness of Mexican culture to the fairgrounds.
March 29-30, April 5-6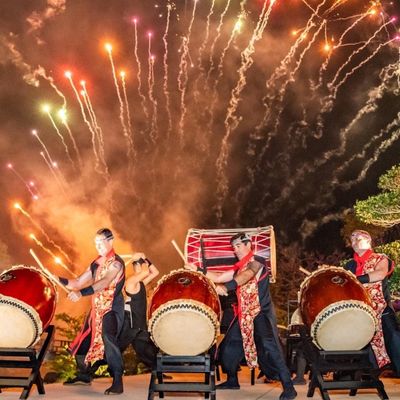 Fushu Daiko
NEW
Location: Strolling
This dynamic group features a traditional Japanese banjo, a bamboo flute player, and four taiko drummers. As a set, the group presents a masterful choreography of movement and rhythm rooted in Japanese culture and tradition.
March 31 - April 2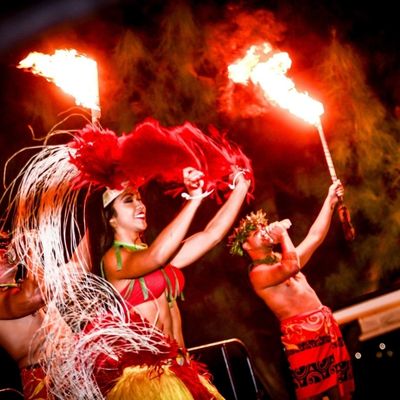 Aloha Islanders
NEW
Location: Strolling
Fire dancers twirl traditional war knives dripped in fire, giving tribute to Samoan warriors' pre-war ritual of professed strength. Drummers and hula dancers add tempo and flare to this thrilling Polynesian storytelling performance.
April 7-9
Shows and Strolling Acts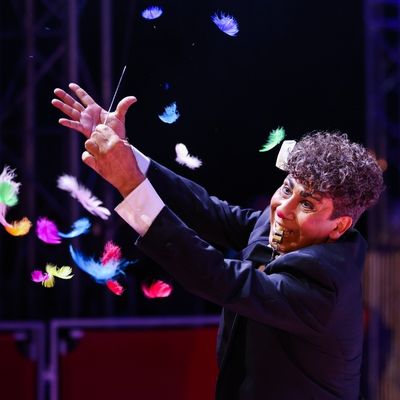 CIRCUS
NEW ACTS
Location: Circus Tent
Head on over to the Youth Fair Circus for a dazzling show with stunts and comedy that guests of all ages can enjoy.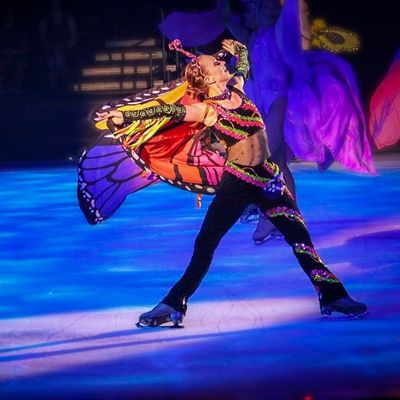 "Icesphere on Ice"
NEW SHOW
Location: Fuchs Pavilion
Get ready to go to the "Icesphere Ice Skating Show!"! The fairgoer-favorite ice-skating show is back with an all new world-themed show featuring elaborate costumes, dazzling routines, and daring stunts.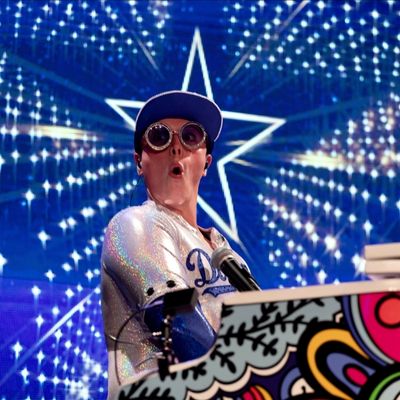 Blake Guyre as The Entertainer
NEW
Location: Main Street Stage
Blake Guyre performs the music of piano legends Elton John and Billy Joel. Enjoy a one-of-a-kind performance with iconic costume and visual effects, this high-energy musical showcase is a must-see.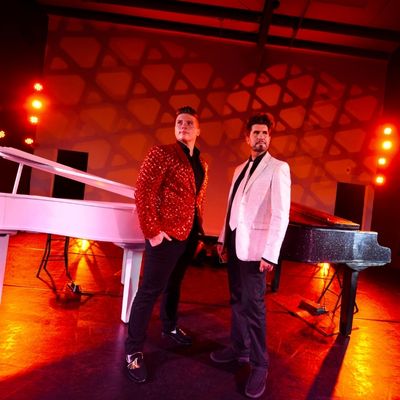 Dueling Pianos presented by Baptist Health of South Florida
NEW
Location: Main Street Stage
This dueling piano show will have you submitting your requests to watch two talented pianist perform your favorite songs at the Main Street Stage.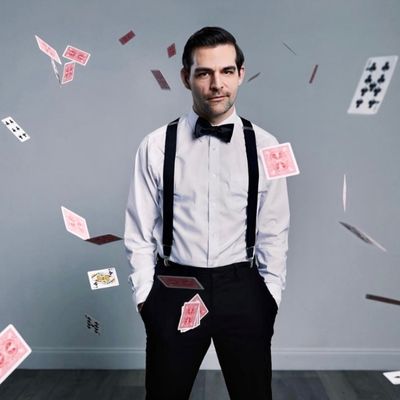 Kardenni
NEW
Location: Strolling and Stage
Magic has arrived! Catch Kardenni's unique style of intelligent comedy magic, that is captivating, clever, extremely funny and very effective. Find him strolling the grounds or on stage every day.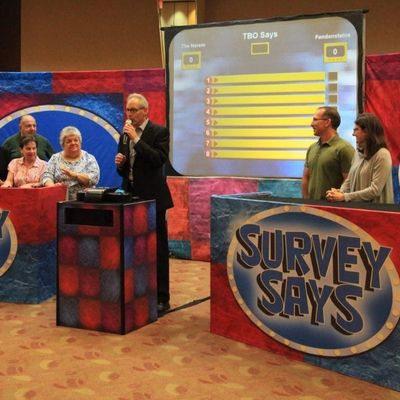 Survey Says Game Show
NEW
Location: Main Street Stage
And you thought game shows were just on TV! Get your team together and be ready to compete in Survey Says. Your team may just walk away with a prize.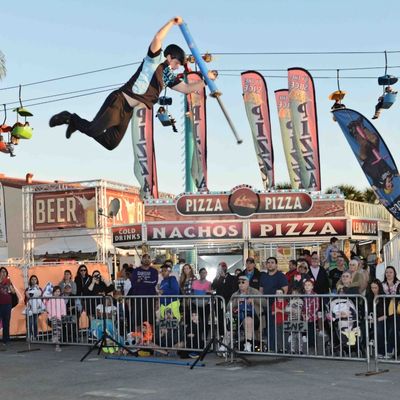 Xpogo Stunt Show
NEW
Location: Xtreme Zone
The best extreme pogo performance team is coming to the fairgrounds! The Xpogo Stunt Team is showing us their amazing pogo stick tricks and flips.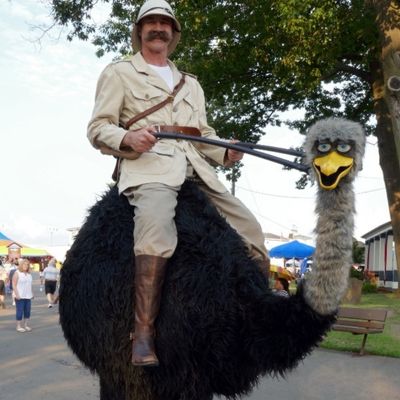 Safari Sam and Oscar the Awesome Ostrich
NEW
Location: Strolling
Meet Safari Sam and Oscar the Awesome Ostrich at the fairgrounds where they will be interacting with fairgoers, posing for photos, and collecting pats on the head.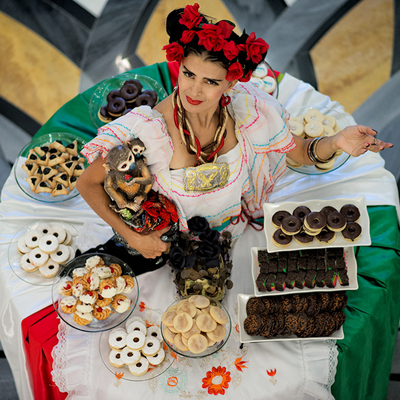 Living Statue and Strolling Tables by Daniela Viotti
NEW
Location: Strolling
Witness this incredible multi-cultural Living Statue and Strolling Table Perfomer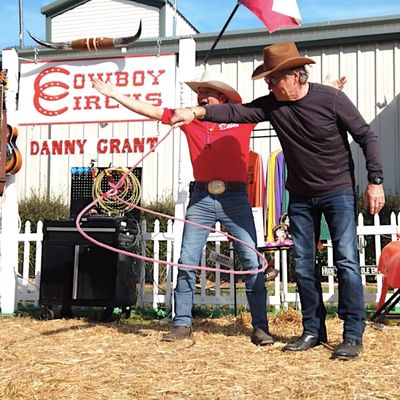 Cowboy Circus with Danny Grant
NEW
Location: Strolling and Stage
April 5 - 9
Saddle up for the most interactive show you've ever seen! "The World's Smallest Rodeo" features cowboy & circus tricks, music, comedy & audience participation.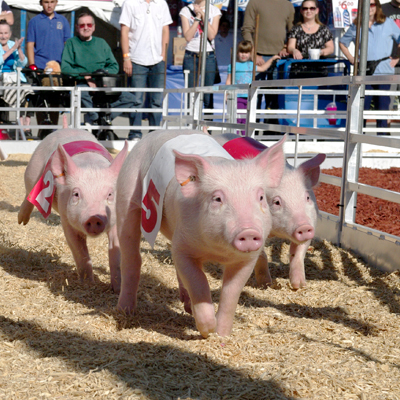 SHOW ME SAFARI PIG RACES
Location: Oasis
Ready? Set. GO! It's a race to the finish line for these pigs! Cheer on your favorite pigs as they race to the finish line.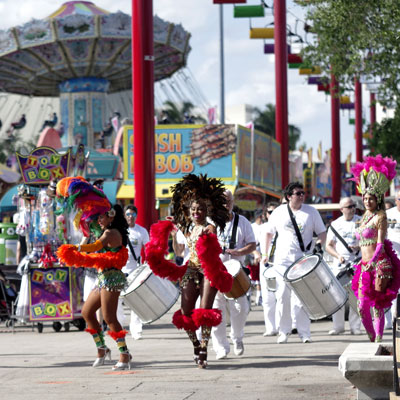 Daily Parade
Location: Strolling
Be a part of this daily celebration! Arrive before 6:30 pm to catch our daily parade which includes four spectacular floats, beads, ground performers, marching bands and more!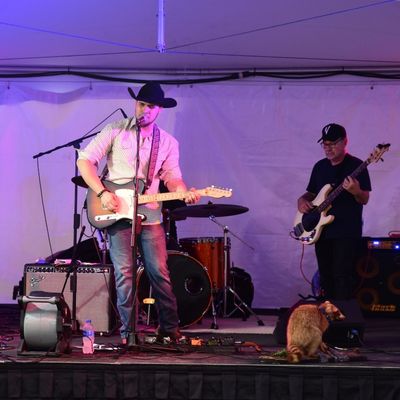 Live Music
Location: Corner Stage and East Midway Stage
Every night guests can enjoy live music at the Corner and East Midway Stages. Click here for live music schedule and information.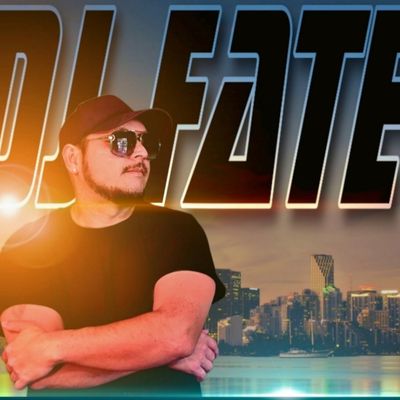 DJ Fate
Location: Front Entrance Plaza
Get ready to dance as you enter the fairgrounds! DJ Fate will welcome guests to the Youth Fair every night from 8 pm – 11 pm.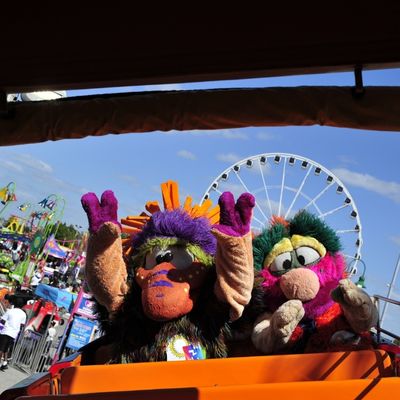 THE FRITTERS
Location: Strolling
Keep an eye out for The Fritters as you make your way around the fairgrounds! Whether they're making funny poses for a quick photo or participating in a dance battle with guests, these attention-seeking characters are always ready to have a good time.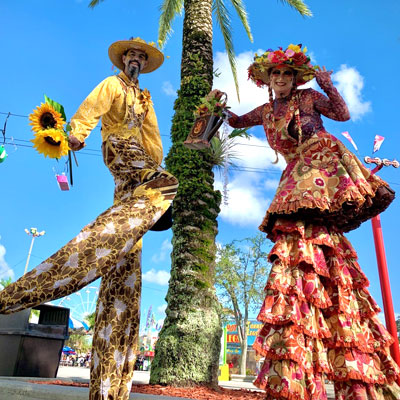 STILT CIRCUS
Location: Strolling
Rumor has it, this tall duo never wears the same dazzling outfit twice! Stilt Circus is back to walk with fairgoers, pose for photos, and showcase their incredible costumes.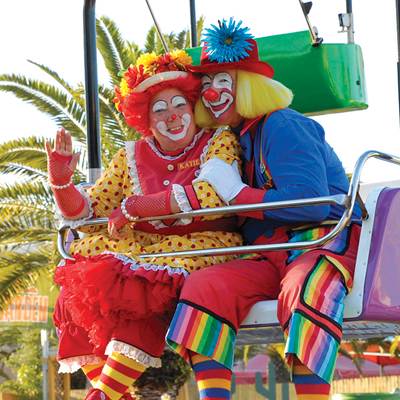 TADPOLE & KATIE THE CLOWNS
Location: Strolling
Tadpole and Katie are back again! For years, guests have seen them roaming the grounds, spreading cheer and jokes on the midways.
Attractions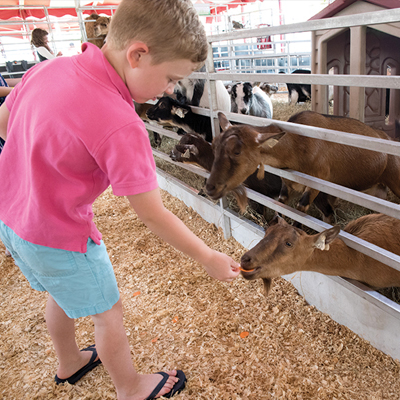 Show Me Safari Petting Zoo
Location: Oasis
Show-Me Safari Petting Zoo is the ultimate interactive experience for animal lovers! This captivating attraction allows for fairgoers to pet and feed exotic and domestic animals making it a fun filled activity for everyone. Pony rides are also available for our youngest fairgoers to enjoy.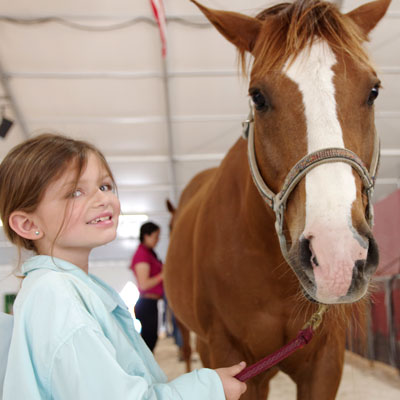 THE BARN
Location: The Barn
Stop by The Barn and come face-to-face with a variety of animals all in one place! Enjoy educational displays, agriculture shows, take part in a milking demonstration, and more.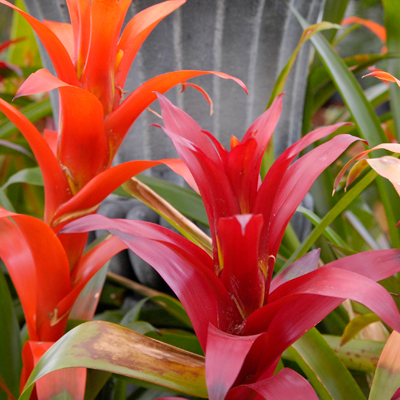 THE GARDEN
Location: The Terraces outside of Edwards Hall
Need a quick break during your visit? Relax at the Garden and take in the scenery. Fairgoers can browse through student landscape projects and take part in horticulture demonstrations.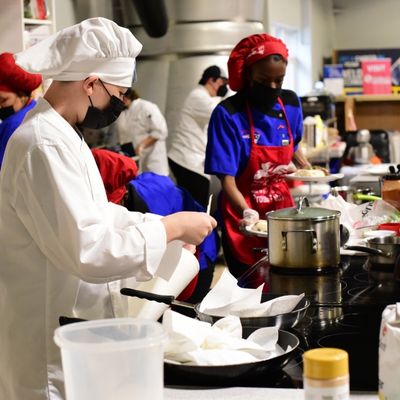 Sedano's Kitchen
Location: Edwards Hall
See what's cooking at the Sedano's Kitchen inside Edwards Hall. Fairgoers can enjoy friendly cooking competitions including, cupcake decorating, Sedano's Cook-Off, and For Kids, By Kids. Not only is this home to several culinary competitions, we also host professional culinary demos here.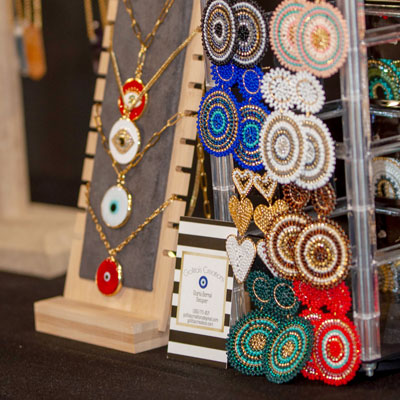 The Marketplace inside Arnold Hall
Location: Arnold Hall
Discover unique products and small local businesses inside Arnold Hall.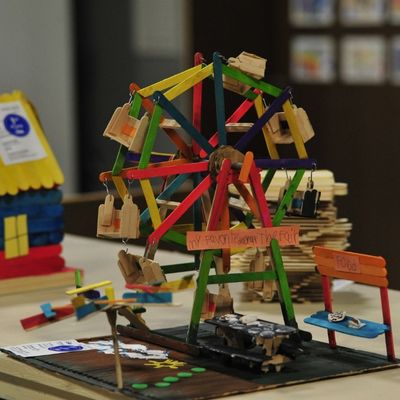 Student Exhibits inside Edwards Hall
Location: Arnold Hall
Showcasing youth achievement is what we're all about! Stroll through Edwards Hall and check out thousands of student creations on display.