Entertainment & Interactive Experiences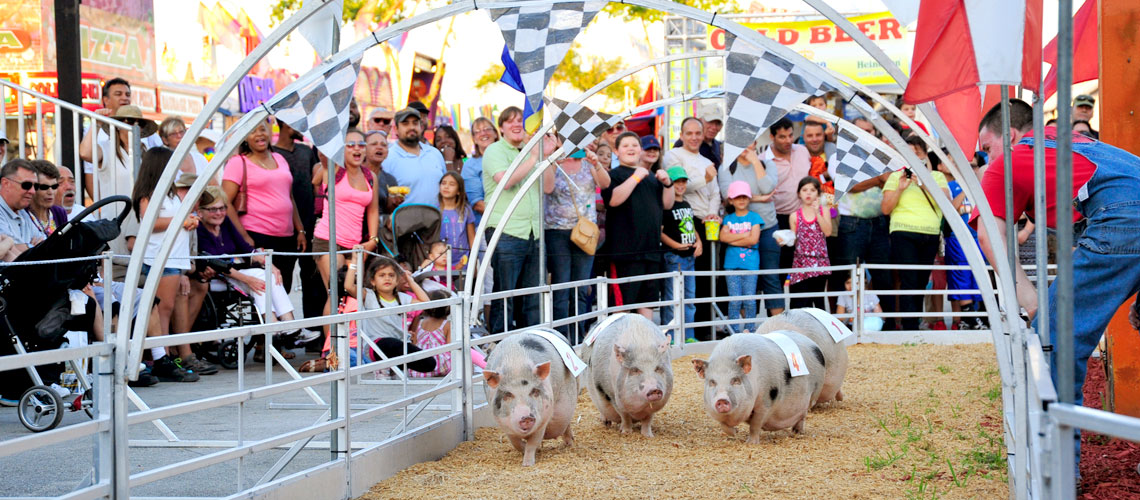 Entertainment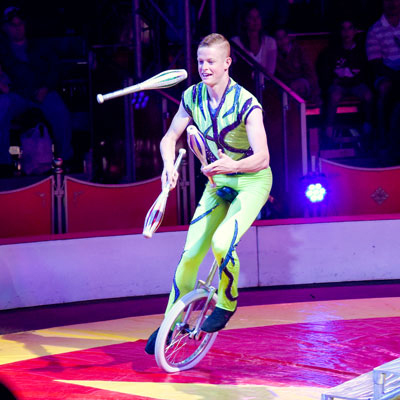 circus
Location: Circus Tent
Year after year this Circus treats fairgoers with a fun show filled with thrills, comedy, and stunts that children and adults of all ages enjoy. Don't miss out on what acts the Circus will bring this year!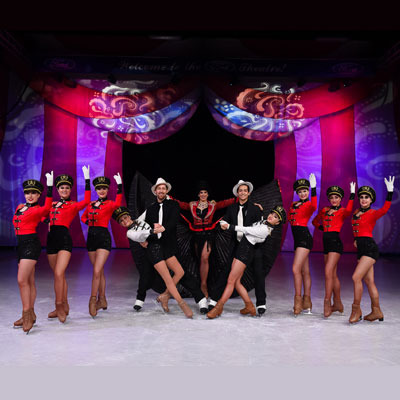 ice skating show
Location: Fuchs Pavilion
Watch out for 'Thrills on Ice'! Catch this new ice skating show and enjoy a lavish production filled with breathtaking moves, spectacular costumes, and show-stopping performances that will have you mesmerized.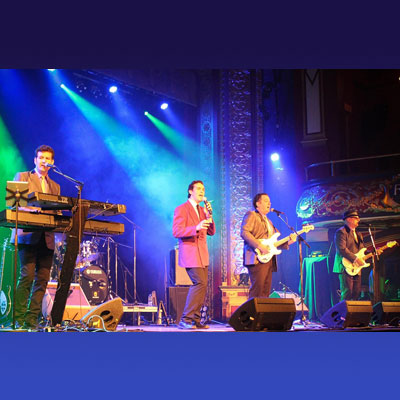 The Jersey Seasons
NEW
Location: Main Street Stage
Go back in time and enjoy the music of Frankie Valli and the Four Seasons. This tribute show includes hits 60s fans love, including Sherry, Walk Like a Man, Big Girls Don't Cry and more.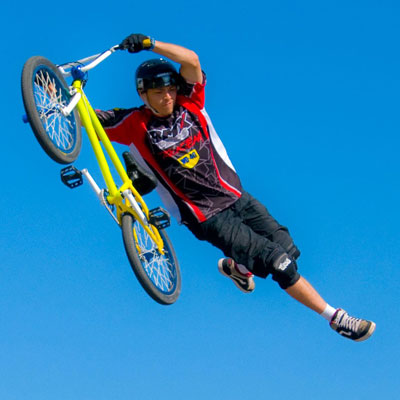 BMX Pros Trick Team
NEW
Location: Xtreme Zone
This BMX stunt show features the world's most extreme bicycle stunt riders in a spectacular, non-stop, action-packed show including tricks performed on a half-pipe and box jumps.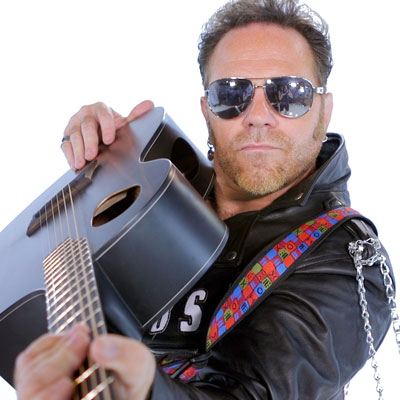 FREEDOM 90 (A Tribute to George Michael)
NEW
Location: Main Street Stage
This tribute show will feature all of George Michael's greatest hits. Sit back and enjoy classics such as Careless Whisper, One More Try, and Freedom! '90.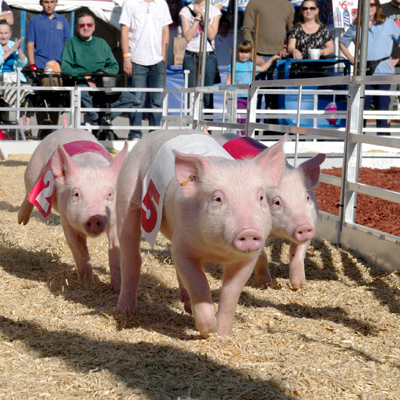 Show Me Safari Pig Races
Location: Oasis
Ready? Set. GO! It's a race to the finish line for these pigs! Pig races at The Youth Fair have been capturing the hearts of fairgoers for many years and continue to be a crowd favorite. Be a part of this fun competition and cheer on your favorite pigs as they make their way around the mini-track.
Interactive Experiences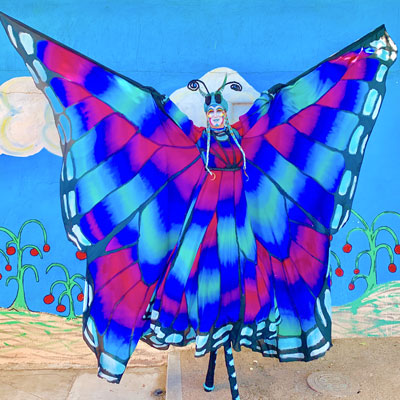 Stilt Circus
NEW
Location: Strolling
As you make your way through the fairgrounds, keep an eye out for the dazzling stilt performers in decorated and elegant costumes. Take your photo with the beautiful giant butterfly or the colorful flower.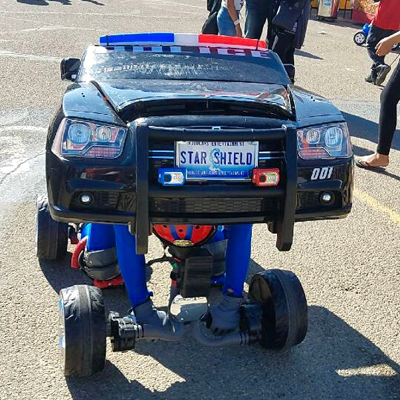 RoboCars
Location: Strolling
Is it a car? Is it a robot? It's both! Make sure to look both ways before crossing the fairground streets as the RoboCars will be maneuvering their way through pedestrian traffic around the fairgrounds in car and robot form.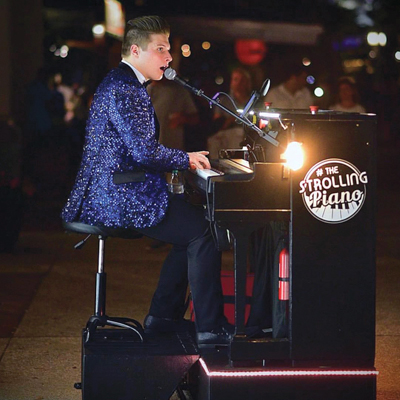 Strolling Piano
Location: Strolling
A revolutionary concept in the world of corporate musical entertainment, combining the classic and sophisticated nature of a pianist/singer with the flexibility of a strolling musician.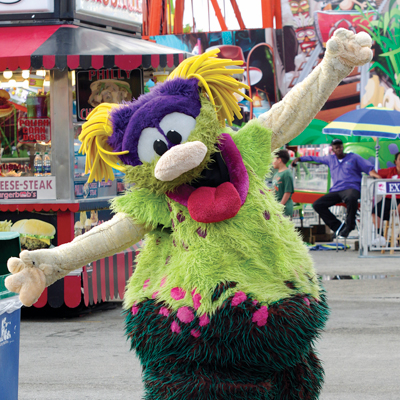 The Fritters
Location: Strolling
Keep an eye out for The Fritters as you make your way around the fairgrounds! Whether they're making funny poses for a quick photo or dancing with guests at the Main Street Stage, these attention-seeking characters are always ready to have a good time.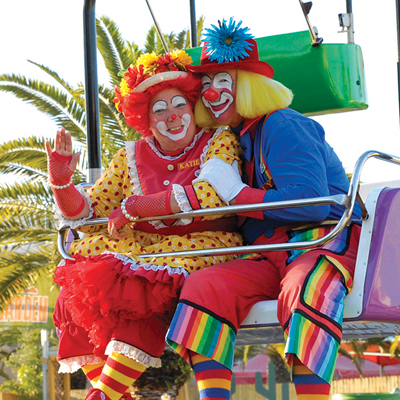 Tadpole & Katie the Clowns
Location: Strolling
Have you met The Youth Fair clowns? Tadpole and Katie spend their days exploring the fairgrounds and delighting fairgoers. Make sure to say hello, snap a photo with them, or join in on their fun-filled day while you're visiting.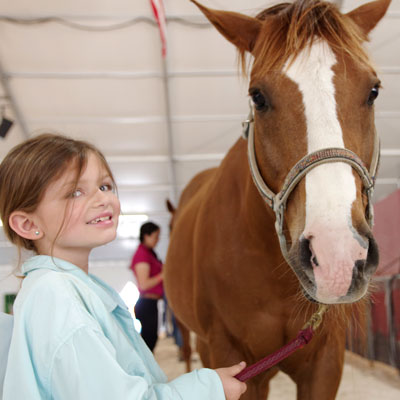 the barn
Location: The Barn
Stop by The Barn and come face-to-face with more than 100 breeds and varieties of animals all in one place! Here you'll be delighted with our What's the Buzz display, agriculture shows, and more.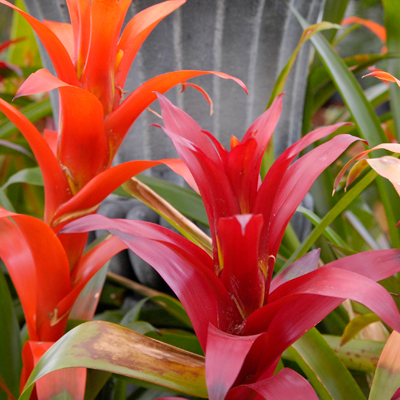 the garden
Location: The Garden
Need to take a quick break and recharge during your visit? Relax at The Garden and take in the scenery. Fairgoers can gaze at the beautiful landscaping and take part in horticulture demonstrations.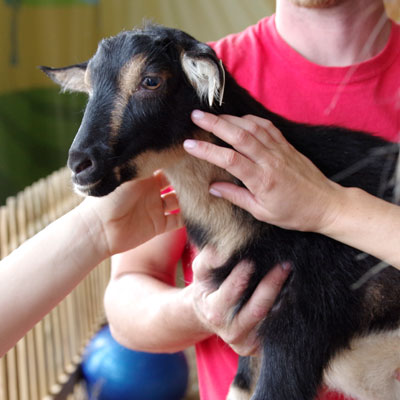 howdy's barnyard
Location: The Barn
Head over to The Barn where Howdy's Barnyard is buzzing with interactive fun! Whether you're taking part in a milking demonstration of learning the importance of bees in today's agriculture operations, this area is one you don't want to miss.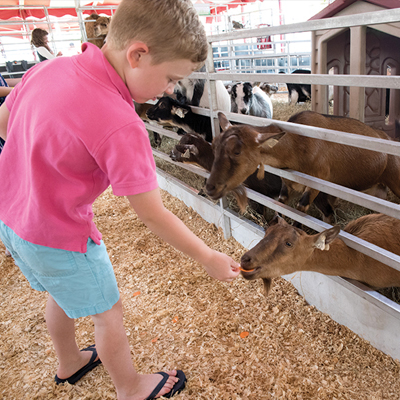 Show Me Safari Petting Zoo and Pony Rides
Location: Oasis
Show-Me Safari Petting Zoo is the ultimate interactive experience for animal lovers! This captivating attraction allows for fairgoers to pet and feed exotic and domestic animals making it a fun filled activity for everyone. Pony rides are also available for our youngest fairgoers to enjoy.