STUDENT EXHIBITS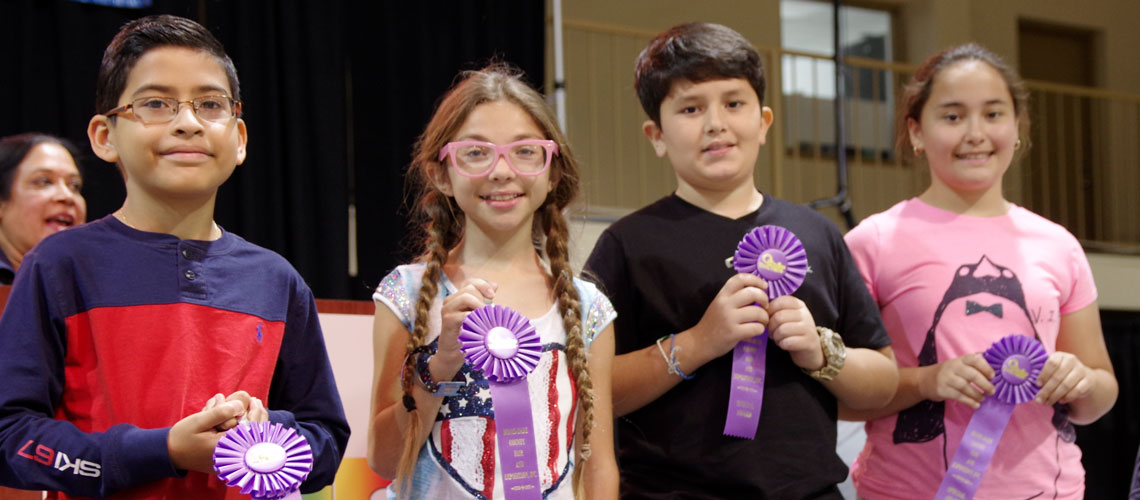 ENTRY DEADLINES
Entry Form Registration Deadline will be announced Fall 2020. Sign up for our mailing list here to receive information once available.
ARRIVAL DATES AND TIMES
Pre-registration, check-in and general information will be announced Fall 2020.
RELEASE DATES AND TIMES
Check-out information will be announced in Fall 2020.
---
ENTRY FORMS
Download and complete forms for hardcopy submissions or complete submissions online.
Teacher Coming Fall 2020
Individual Coming Fall 2020
Club Coming Fall 2020
Performing Arts Coming Fall 2020
Champion Coming Fall 2020
The Playhouse Stage Coming Fall 2020
---
CONTACT
Resources
DOWNLOAD STUDENT EXHIBITS HANDBOOK
ONLINE SUBMISSIONS


BROWSE BY CATEGORY
Clubs

4H Activities
BSA Scouting
Girl Scouts

Foods

Culinary Arts
Cupcake Decorating
Cupcake Wars
Sedano's Cook Off

Fine Arts
Performing Arts

Dance
Drama
Instrumental
Piano
Vocal
World Languages

Crafts and Hobbies

American Heritage
Business
Ceramics
Child Development Exhibits
Crafts
Crafts 2D
Crafts 3D
Decorations
Fabric Art
Fashion Design
Fishing Gear
Nature Center
Needlecraft
Photography
Pop Pop Popsicles!
Poster Contest
Renew, Reuse, Recycle
Scarecrows
Scrapbooking
Sewing
Tiny Tots
Wood, Metal Working, and Plastic Fabrication
World Languages Exhibits

Technology

Aviation
Digicon - Coding with Scratch Challenge
Digicon - iCode Me Challenge
Digicon - 3D Modeling Challenge
Digicon - Minecraft Educational Edition Challenge
Digicon - Scratch and Build Challenge
Digicon - Project Techway
Digicon - Pull Toys on Parade
Drafting
First Lego Jr. Robotics
First Lego Robotics
Graphic Arts
LEGO Construction Contest
Robotics
BattleBots
Technology
VEX IQ

Champion Exhibitor
Child Development

Child Development Books
ESOL Child Development Books
World Language

Creative Writing

Creative Writing
ESOL Creative Writing
World Language